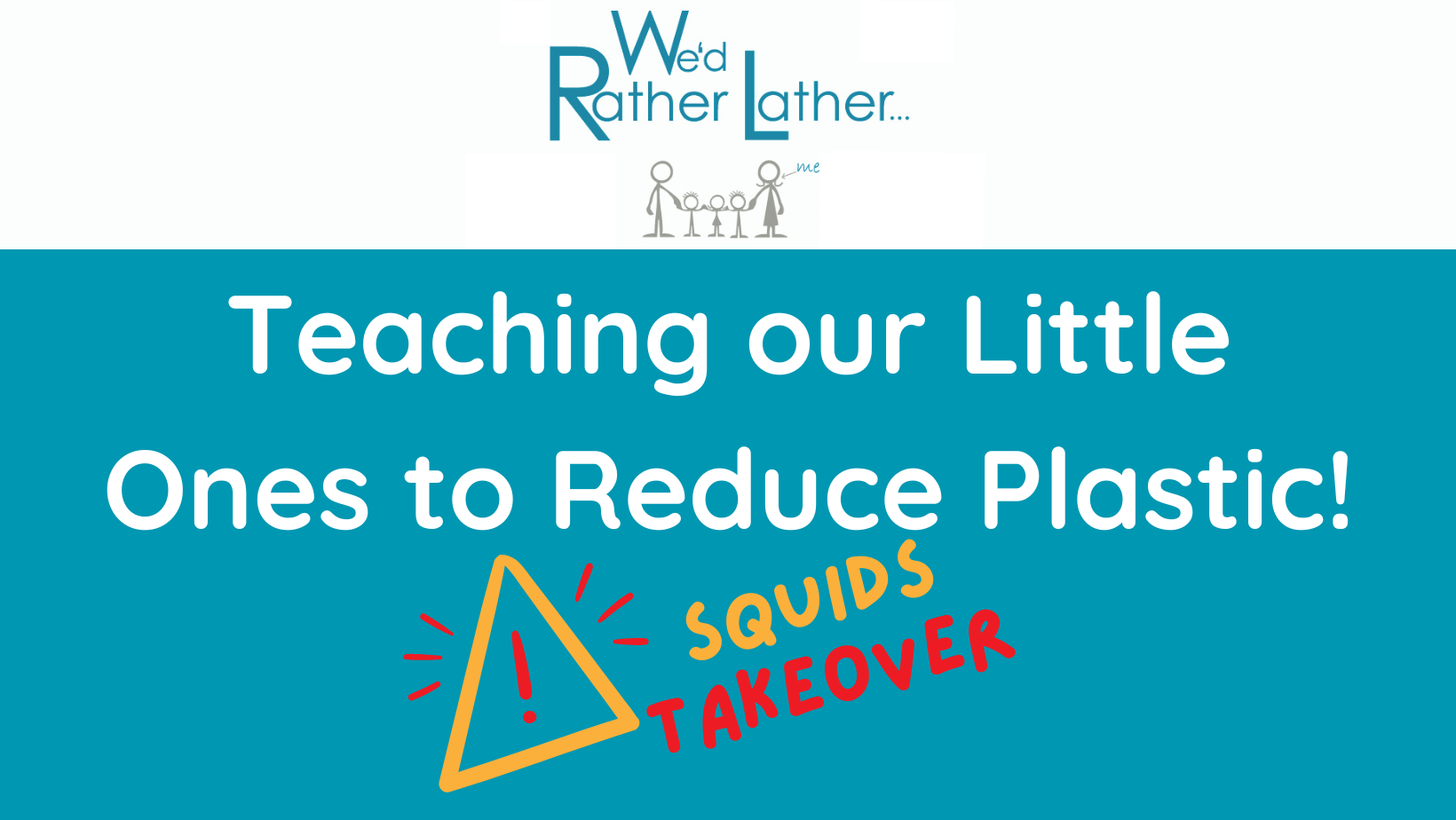 Squids Take Over the Internet
This is a blog to help children like us become plastic free.  We should use less plastic because it's harming wildlife and us. In the ocean turtles think that plastic bags are jellyfish. In some oceans they have more plastic than fish!
Instead of using normal wrapping paper and tape, you could use recyclable wrapping (paper wrapping paper) and paper tape.

(Alice)
Don't use a plastic lunch box or you can use a recycled plastic lunchbox. Lots of food comes wrapped in it. Maybe use homemade stuff e.g., chocolate bars, granola. Also you could try to eat fruit in their own natural wrapper.

(Isaac)
Instead of using plastic bottles, use metal bottles and drink from water in the tap (metal bottles also keep water fresh).

(Noah)
Learn what needs recycling and doesn't and how to use the different bins. Did you know that you can recycle soft plastics in Tesco? Our school has a bin for recycling Pringle tins. Our school also has a bin for recycling and a bin for things you can't recycle! In school we also have Climate Leaders to help the environment by recycling things that can be recycled e.g., paper and recyclable cups.

(Isaac)
In our bathroom we have our mum's home-made soap and shampoo. (Her business is Wed Rather Lather.) Having Mums products helps the environment because they are plastic free and wrapped in recyclable wrap and bags.

(Alice)
Buy second hand things. Donate things you don't need to charity. Sometimes I trade things with friends such as toys and books. You can also go to a boot sale or have a sale in your front garden.

(Noah)

  
Hope you enjoyed this blog and please try to take on these tips to become eco-friendly like us!
Squids Take Over the Internet
Your content goes here. Edit or remove this text inline or in the module Content settings. You can also style every aspect of this content in the module Design settings and even apply custom CSS to this text in the module Advanced settings.